Spice Girls Reunion: From Wild to Mild
Spice Girls Reunion
From Wild to Mild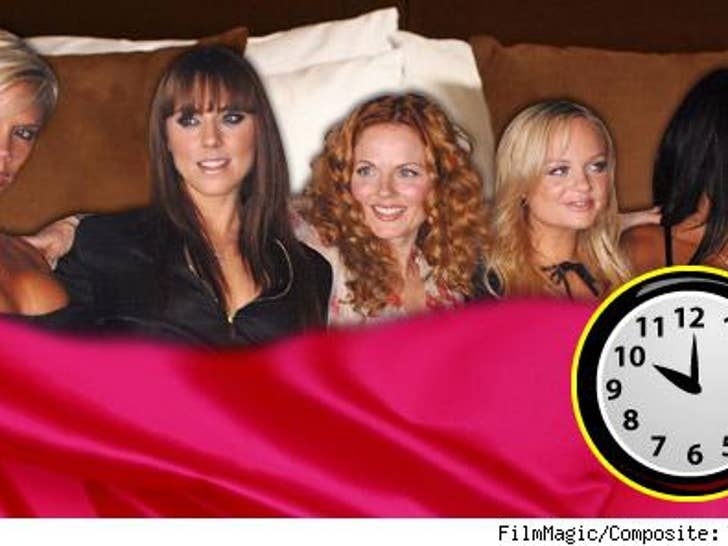 No cayenne pepper or chili powder! It's been ten years since their first mega-world tour, Spice Girls Ginger, Posh, Scary, Baby and Sporty -- and they've gone from Wild Spices ... to Mild Spices.

A decade ago, the girls partied like rock stars, but on their upcoming reunion tour they'll be trading beer bottles for baby bottles! All the girls but Mel C. -- aka Sporty Spice -- now have children.
Surprisingly, it's Sporty who put the kibosh on boozing. She's also ordered an early bedtime for the aging Spice rack, worried that they'll need as much rest as possible to make it through rigors of touring. If you wanna be my lover ... you're gonna have to be in bed by ten!