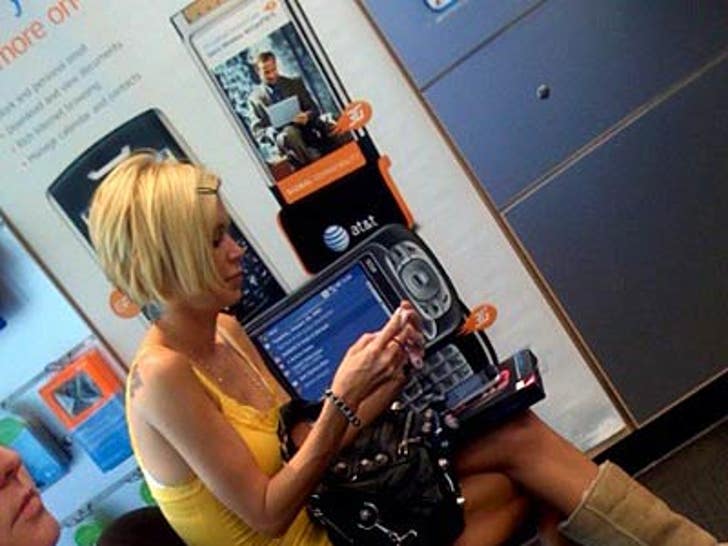 Porn queen Jenna Jameson managed to get even hotter than usual on Tuesday -- by wearing sheepskin boots during an L.A. heatwave! Ugh!

With temperatures reaching near 100 degrees, TMZ spies caught the the XXX-lister at a local AT&T store in a pair of Ugg boots! Coincidentally, 2003 called and they want their trend back. Holla!
Jenna waited around the shop to have her iPhone looked at, while texting away on her Sidekick. The girl is hooked up! We're told she was headed to Vegas to see her borefriend, Tito Ortiz. Reach out and inappropriately touch someone.