PETA Gives Whoopi a Whuppin'!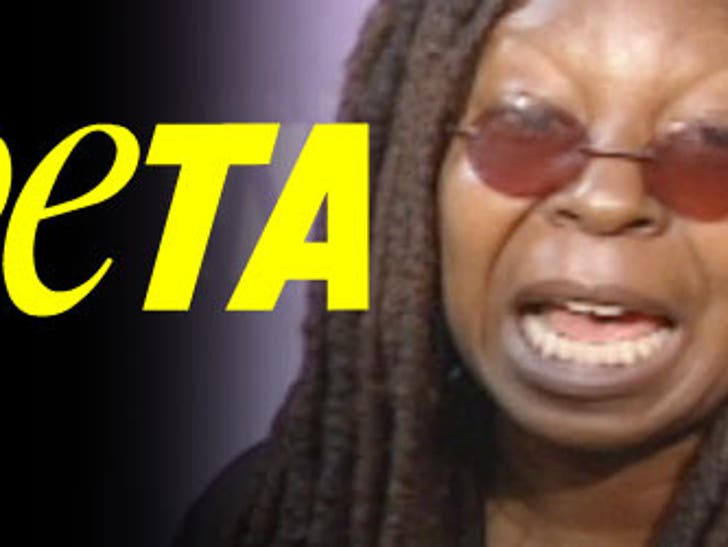 Whoopi is the new Rosie on "The View," in more ways than one! Day one, and she's already pissed off a whole lotta people, including animal rights group PETA. Goldberg defended Michael Vick by saying there are things that are "indicative to certain parts of our country," ... meaning the South.

PETA President Ingrid Newkirk fired off an email to Whoopi that very politely said just how ignorant Whoopi's statement was. "I think a lot of people who live and work in the South -- as PETA does -- will not appreciate the "view" that cruelty to dogs is an accepted Southern pastime. Those who fight dogs do so in New York, Chicago, and even the Republic of
Ireland, and what unites them is lawlessness and callousness, not whether they eat grits or Belgian waffles for breakfast." Newkirk went on to say that "animals are as vulnerable to abuse as children are, and they need your voice more than Vick does right now." Whoops!
UPDATE: On today's "View" Whoopi said she was "not condoning" Vick's actions. It sure sounded as though she was making excuses for them.