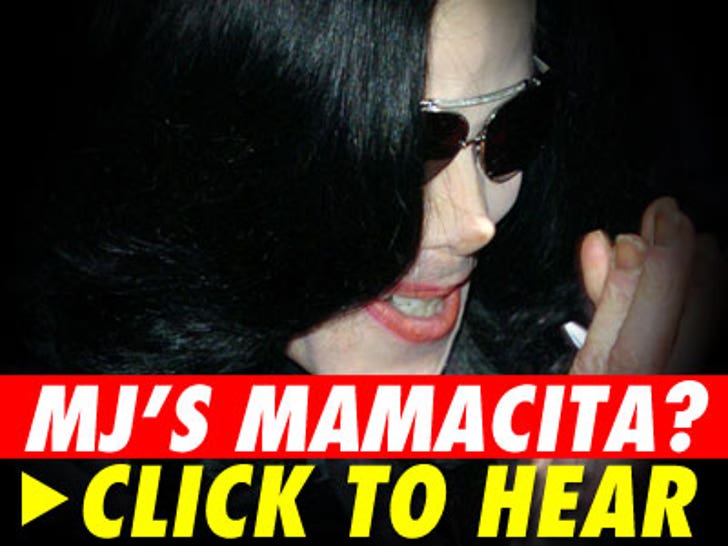 UPDATE: Raymone Bain, Jackson's power publicist, called us back. She told us that Mr. Jackson has "not released any new material" and as far as she knows this is not his song. She says it is a "smooth criminal pulling a fast one!" She did say, however, that if someone has leaked material illegally, their lawyers would pursue it. Who's bad!
Either the King of Pop is on a mission to reclaim his throne, or some other smooth criminal is pulling a fast one.

Pittsburgh's 96.1 KISS FM claims they have a new song from Michael Jackson called "Mamacita," where the Gloved One rocks out ... sometimes in Spanish! Que' ridiculo!
TMZ couldn't confirm with Michael's rep if the new track is authentic, but Jacko hasn't released an original song in years and is overdue for a comeback -- like some other pop stars we know!