Nicole and Tom Reunited -- in Pose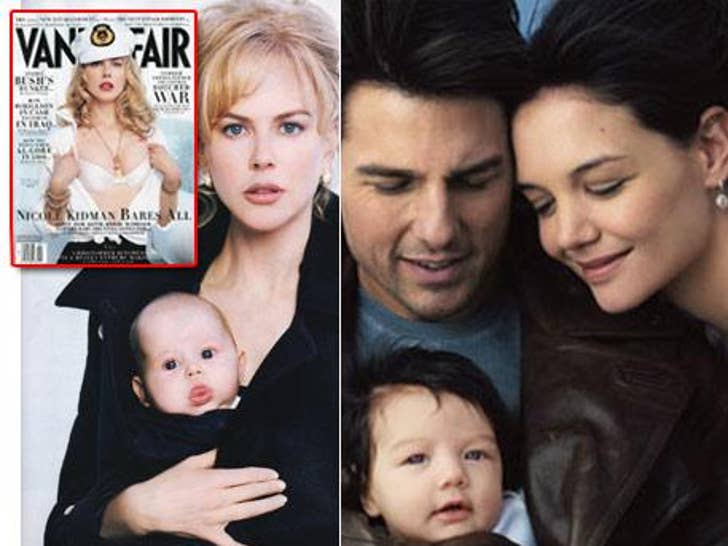 Despite being set free divorced for over six years, former "Stepford Wife" Nicole Kidman is still following her ex's 5'7" footsteps!

The porcelain-skinned 40-year-old Oscar winner poses in the new issue of Vanity Fair, with her baby niece Sybella safely ensconced in her coat. Coincidentally (or not!), last year, Suri Cruise made her national debut on the cover of Vanity Fair tucked within her Scientolodad's leather jacket. Bewitching!
Kidman's pics were taken by Patrick Demarchelier, while the TomKats were snapped by Annie Leibovitz. Smile -- with eyes wide shut!