Hill Shills Bill for Campaign Thrill?
Hill Shills Bill
For Campaign Thrill?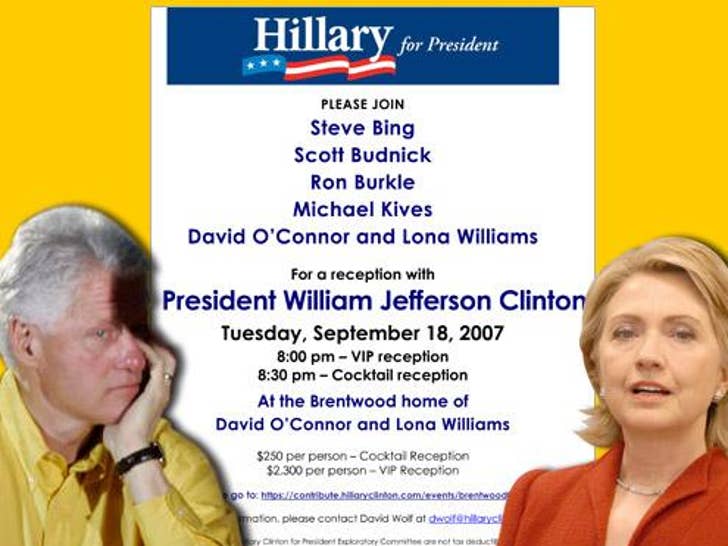 Prez hopeful Hillary Clinton is throwing a big, billionaire-studded Brentwood bash -- and look who she's trotting out as the main attraction -- none other than Slick Willie!
TMZ got a copy of the invite to the Sept. 18 benefit -- costing $2,300-per-head for the VIP reception-- and from the looks of it, it isn't the househusband Clinton who will be pressing the flesh and smooth-talking. The event is billed: "An Evening with President William Jefferson Clinton."
With some seriously heavy hitters hosting the event -- Ron Burkle, Steve Bing, etc., -- it looks like Hillary decided to swing the big stick for this one. Then again, it could just be that Bill's doing his penance for l'affaire Lewinsky.