Britney Club-Hops Over to Diddy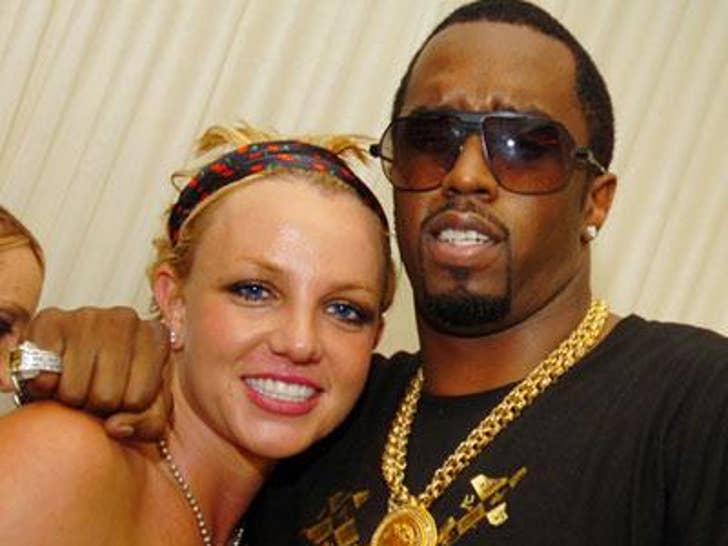 Britastrophe is not ceding her party crown to anyone! Train wreck in Vegas!

TMZ sources tell us that a whole mess o' Britney started off her evening by grabbing sushi for dinner from Little Buddha restaurant at the Palms Hotel, and brought it back to her sky villa. A girls's gotta eat, y'all! Then she mixed it up at Body English in the Hard Rock Hotel -- then, opting not to go home to rest and prepare for her critical VMA performance -- but rather move on to yet another party -- hitting up PURE at Caesars Palace, joining Diddy and the gang! Those blue contact lenses are creepy! Diddy looks like he's in pain!
Nothing says "I'm ready for my comeback closeup" like a frazzazzled weave, horrible nails, and dark circles under your eyes!