Mary-Kate: Goldilocks and No Frocks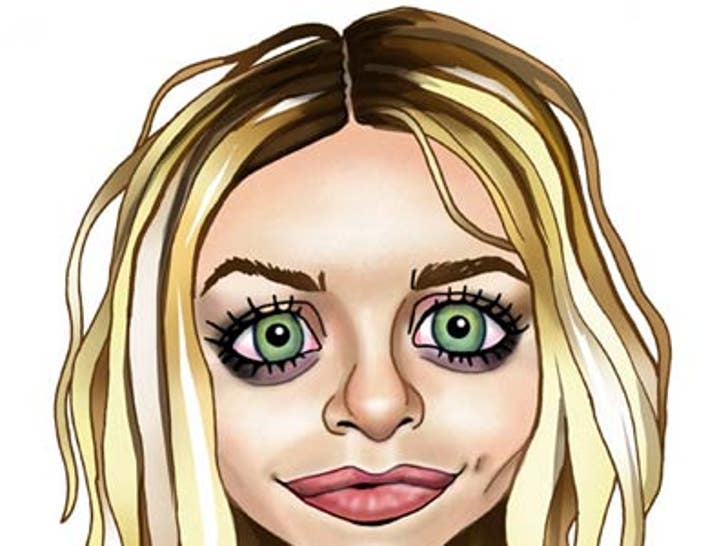 Elfin over-dresser Mary-Kate Olsen says that though she's known for her out-of-control outfits, the mini twin likes it best when she's wearing nothing at all.

Olsen, who designs a couture clothing line called "The Row," admitted to Harper's Bazaar that she often runs around her house "naked with heels all the time. It's so funny." Hilarious. TMZ's friends at PrettyOnTheOutside provided their take on Mary-Kate's private romps. "All my friends will tell you I love running around in kimonos and jewelry or naked with jewelry," she continued.
The tiny former TV tot told Harpers that her recent switch from brunette to blonde was because she was channeling Britney. "I woke up one morning and I was like, I want white trash hair today." Blondes have more fun at the trailer park, y'all!