Woman Sues Andy Garcia for Stealing Hubby's Life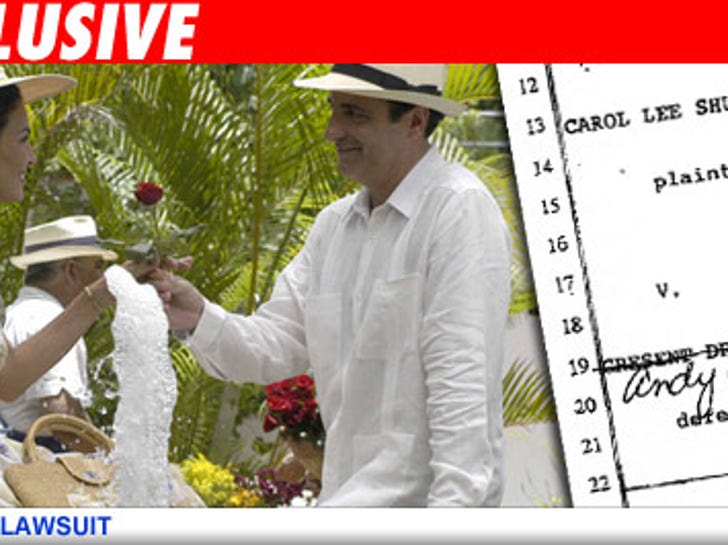 A California woman is suing Andy Garcia for $2.5 million, for allegedly using her husband's life without consent as the basis of the movie "The Lost City."

In a lawsuit filed Tuesday in L.A. Superior Court, Carol Lee Shulman is suing Garcia for "research without permission and marketing of life's events for profit without consent."
Shulman claims that the life of her husband, Eddie "Shu" Shulman, was the basis for the 2005 Garcia directed film about a wealthy family torn apart by Fidel Castro's Marxist revolution. In the lawsuit, Shulman says her husband was a saxophone player who was exiled for freedom of expression from Cuba, after Castro took over in 1958. In the movie, Garcia (who was born in Cuba) plays a nightclub owner who flees the Caribbean island after Castro assumes power.
Mrs. Shulman is asking for $1.5 million in royalties and another $1 million for punitive damages.
A rep for Garcia was not immediately reached for comment.