Just Like Old Times ... O.J.'s Back in Court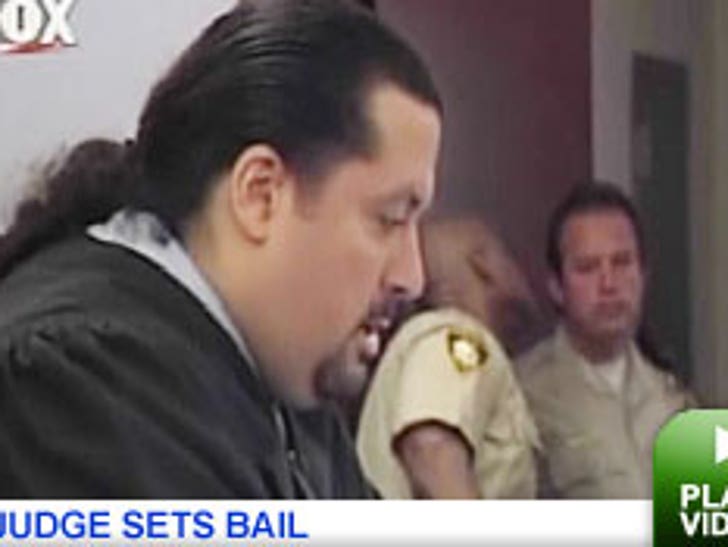 In a scene reminiscent of 1995, a tired looking O.J. Simpson-- in a full prison jumpsuit, handcuffs and shackles oh my!-- walked into a Clark County Courthouse for his first appearance on burglary, robbery, kidnapping, conspiracy and assault with a deadly weapon charges.
Longtime attorney Yale Galanter is by his side, along with attorney Gabriel Grasso.
Ironically, former prosecutor Marcia Clark is in the courtroom, covering the proceedings for "ET." O.J.'s girlfriend Christine Prody, his sister Mattie and his daughter Arnelle are also in the courtroom.
O.J. said very little, answering "yes" when asked if he'd seen the charges and understood them and advising the judge that he lived in Miami, Florida.
The prosecution announced that the two sides have agreed to allow Simpson to post $125,000 cash in bail, provided he surrender his passport (but can travel freely in the U.S.) and have no contact with any witnesses, alleged victims or co-defendants in the case. We're told it could take 12 hours to spring the Juice.
A status hearing has been set for the week of October 22.
The hearing lasted 10 minutes.