O.J. Simpson Popped for Armed Robbery -- in 1996?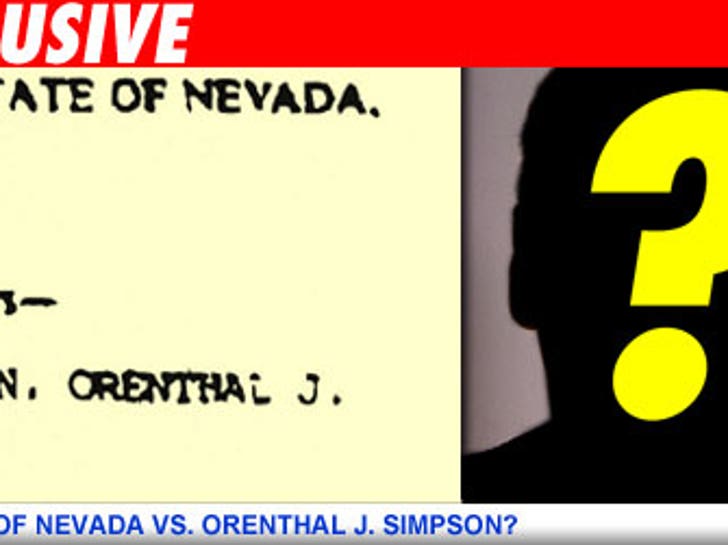 Believe it or not, this isn't the only time that Orenthal J. Simpson has been charged with armed robbery -- in Las Vegas.

TMZ has obtained court papers and police records that show that an O.J. Simpson got pinched back in 1996 for robbery with use of a deadly weapon. According to the arrest report, this O.J. held up a restaurant delivery guy along with two pals, taking cash, some keys ... and even the "exceptionally large" amount of food he ordered. That's stealing your cake and eating it too!
Was O.J. pulling small-change delivery guy stickups in Vegas before his raid on a Sin City hotel room?
Well, unless O.J. -- the Juice, that is -- was lying about his age and weight to authorities, it's just an amazing coincidence! This Orenthal J. was born in 1977, whereas his more famous namesake is thirty years older. And this O.J. lists his weight at a mighty 370 pounds; we know that Juice has put on some chunk over the years, but not that much.
Of course, it didn't work out so well for Orenthal the younger, who pleaded guilty to the crime and was sentenced to five years in the slammer.