Olly Girls Pose for Porn Website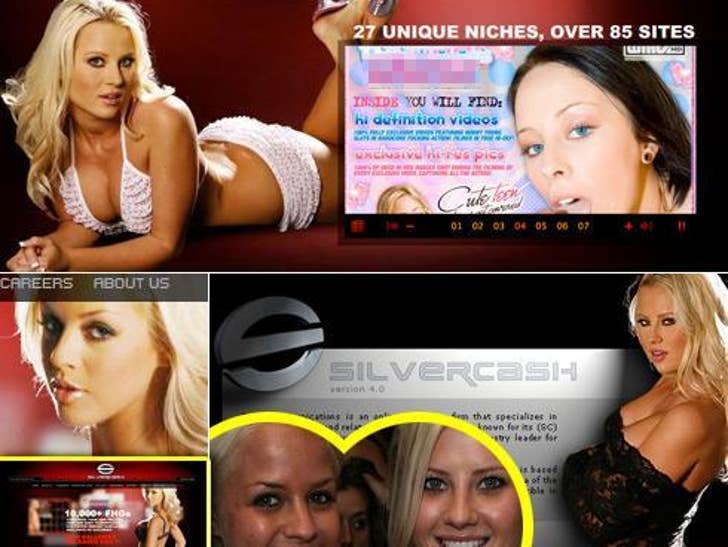 The Olly Girls from "Sunset Tan," have another job -- other than spraying people down. They are pushing people to porn!

TMZ has learned that Holly and Molly are cover girls for silvercash.com a porn "megasite." On the homepage, Holly is featured in a bra, and when you click on the site list you get Molly. The site pays webmasters of various XXX websites to drive traffic to their page. TMZ's cameras have caught Holly and brainiac co-worker, Molly, at clubs and while dancing on stripper poles -- but Internet porn?
So we called up Holly and Molly, who tell us they are not doing anything wrong, because they are not naked! "I know the owner of the website ... I am just on the marketing page," said Holly. Molly offered, "I don't believe this is an actual porno website" Hmm. TMZ did some digging, and found that when you click on Molly's page, the pop-up next to her says "Fresh Facials." Perhaps that's what she was referring to.
We knew the Olly girls were wild, but who knew they were Jenna Jameson wild?!