Hillary Wants You to Watch Her ... with Bill
Hillary Wants You
To Watch Her
... with Bill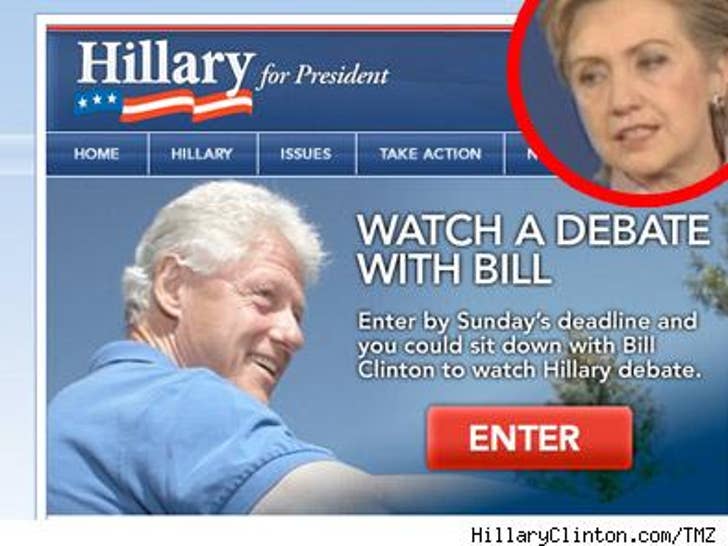 First there was the campaign song thing, and Hillary playing nurse (nurse!), but her latest campaign stunt might be the zaniest yet!
Hillary is offering supporters a chance to watch her spar with her upcoming debate foes ... while sittin' on a couch next to her husband! Three lucky winners (you have to register at hillaryclinton.com) will get to hang with the former president and "a big bowl of chips" -- and watch Senator Clinton do her thing.
Curiously enough, interested interns parties are directed to a contribution page, but you can enter the lottery without dropping a dime, and winners will be selected, says the campaign, at random.