Pam Anderson's Impromptu Bodyguard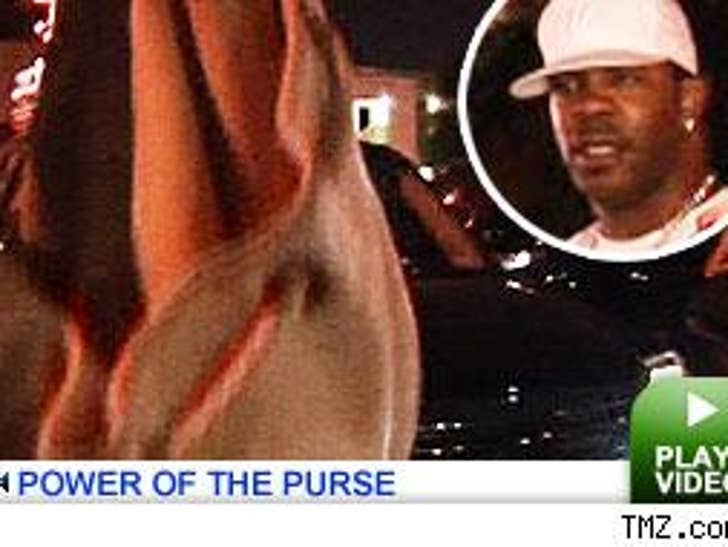 Pamela Anderson doesn't need to hire a bodyguard -- regular Joes on the street seem to work just fine! Babe watch!
TMZ was outside Nobu in Malibu last night, where Pam grabbed a bite to eat with new boy toy (and Paris Hilton sex tape partner) Rick Salomon and one of her sons. As the micro-mini-shorted mom and group loaded into her SUV, a random passerby blocked our cameraman's shot.
Pam didn't react, but Salomon clearly enjoyed the protection -- egging the guy to "knock his f**king teeth out!"
Anderson wasn't the only one getting protection from everyday citizens last night -- both Busta Rhymes and Wilmer Valderrama were spared from the TMZ camera -- thanks to a giant purse-toting amazon outside of Les Deux.