Prosecutor to Rodriguez -- You're Pretty in Orange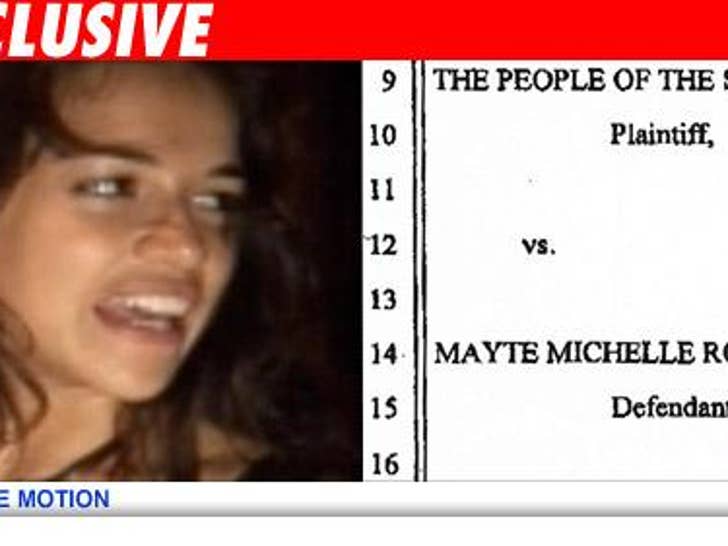 UPDATE: Rodriguez dodged a little bullet today, when the judge in the case continued this matter until October 12. The judge ordered, however, that the "Lost" star complete 16 hours of community service -- picking up trash on the side of the road. Fast and furious!
The L.A. City Attorney thinks actress Michelle Rodriguez is a slacker who has violated probation and should have the book thrown at her.

TMZ has obtained documents, filed Thursday in Los Angeles County Superior Court, in which the City Attorney says Rodriguez, who starred in "Lost," has repeatedly failed to complete the terms of her probation for a variety of crimes, including hit and run, driving with a suspended license and DUI. According to the documents, Rodriguez violated her probation numerous times by not performing community service and not following her alcohol monitoring program. The judge in the case has ruled several times that she did indeed violate her probation.
Now the City Attorney has had it. He now says, "If Ms. Rodriguez fails to accept responsibility for her actions and fails to admit that she is in violation of her probations ..." she should be ordered to serve the maximum sentence. Forget 82 minutes! Rodriguez' sentence could compute out to as much as 537 days in L.A. County Jail.
The City Attorney says if Rodriguez owns up to what she's done, he still wants "substantial jail time" but not the max.