Spice Girls' Couture Craze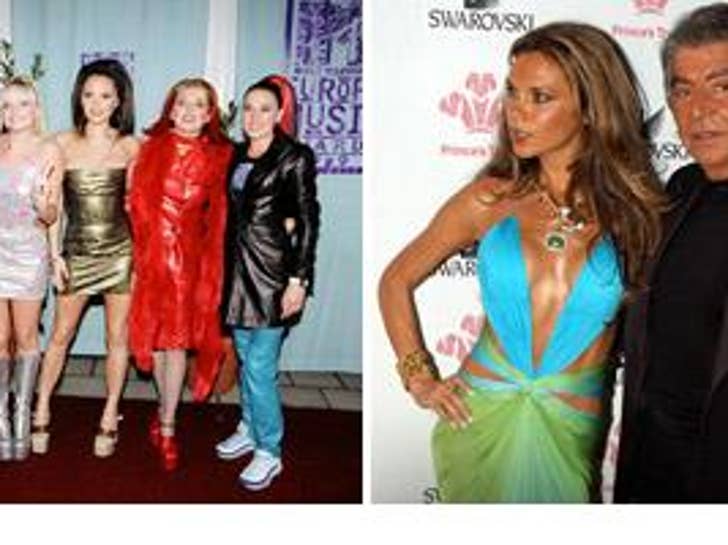 Zigga zigga hey ... that's an expensive gown! For their upcoming world tour, the Spice Girls are trading up -- from track suits to couture creations. They've commissioned wizened fashion wizard Roberto Cavalli to develop a new look for them -- and they're going diva all the way.
Cavalli's known for outlandish and extravagant outfits -- and he's a personal favorite of Posh Spice Victoria Beckham. The total budget for the girls' new gowns? A cool $4 million!