Lindsay After Rehab: "I'm Here to Stay"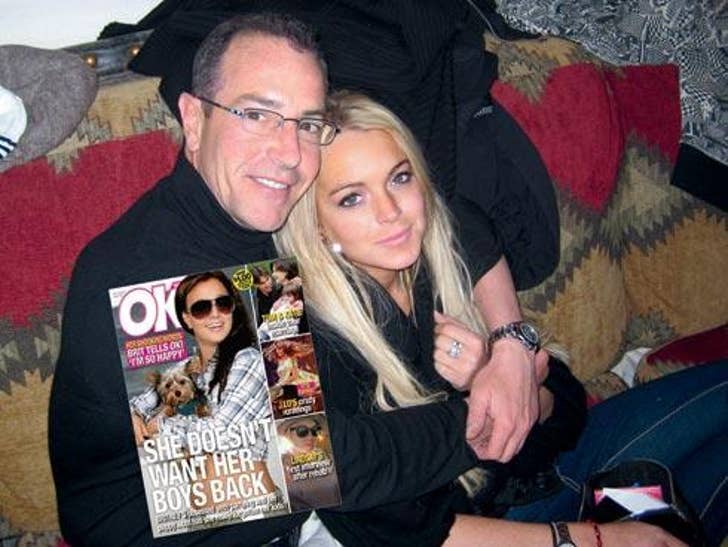 Who would've thought that Britney Spears could take a hint from Lindsay Lohan, who now admits that she "hit rock bottom" after her second DUI bust back in July.

"Everything in my life came to a point where I had to make a decision," she tells OK! magazine just "hours" after getting out of rehab in Utah according to the mag, her third stint in the last year. She tells the mag that she's still worried about relapsing and would be "living in denial" if she weren't, but will continue to act – "I'm here to stay."
Cruise Hitler Movie Cursed by Chemicals?
Maybe this is the kind of molecular chaos that happens when Scientologists collide with Nazis.
People reports that after all the controversy, German government bans, and gnarled negotiations, one of the key scenes in Tom Cruise's Hitler movie will have to be totally reshot because the film was damaged by chemicals at its post-production company. "The images were wiped away," says Colin Ullman, a rep for the film delivery company.
Pam and "Scum's" Classy Nuptials
Vegas certainly deserves what happens in Vegas. Pam Anderson and Rick Salomon's wedding was a real lavish affair, reports Gatecrasher, featuring a fake wedding cake, a white denim miniskirt, and a groom whom the bride calls "Scum."
Pam and Rick -- whom Anderson called "Scum" on her blog announcing their wedding -- were married during the 90 minute break between Hans Klok's magic shows at the Mirage, where Pam is his assistant. The wedding cake was made of out cardboard, because the baker didn't have enough notice to make a real one.
Party Favors: Girls Take Spice Ship for Tour ... Janet Jackson on Brit -- I Don't Have Any Idea
During their upcoming tour, the Spice Girls will be ferried around in a custom Boeing 757 painted with their visages and complete with a "make-up parlour" and a crèche, reports the Daily Mail. The mad sketchsters at Pretty on the Outside do their own rendition. Click on picture for full image. ... Janet Jackson tells Karu Daniels of AOL Black Voices that getting back into acting "means a great deal to her," and that she took a while to find the right project, namely, Tyler Perry's "Why Did I Get Married?" But when asked about fellow pop princess Britney, she says, "I can't even say I've been there."