Trump's "Friends" to Donald -- You're Sued!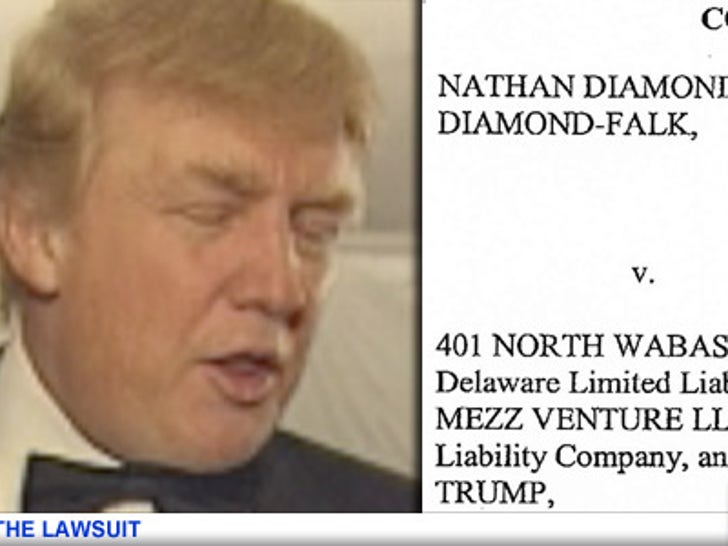 A couple claiming that Donald Trump abruptly fired them from a sweet friends-and-family deal at his new Chicago skyscraper are now suing to get their place back.

In the suit, Nathan and Judi Diamond-Falk say they were one of a select group of "friends and family" who were offered a chance four years ago to buy a $1.2 million condo in the new Trump International Hotel & Tower at a ten percent discount -- and they jumped on it. All was fine until June 2006, when the Diamond-Falks got a letter saying that their contract was "null and void," completely canceling the deal and forcing them to renegotiate.
The couple charges Trump with making "false and fraudulent promises" and engaging in "deceptive acts or practices." They're seeking to get their original contract reinstated and over $100,000 in damages and fees.
Trump, as ever, is unrepentant, saying that he was fully within his rights to pull the plug. "It really was my option and we decided to exercise that option. We've got language that covers us, and we'll see how the courts rule," he tells Crain's Chicago Business.