Pam and Rick's Wedding Pix: Say Cheesy!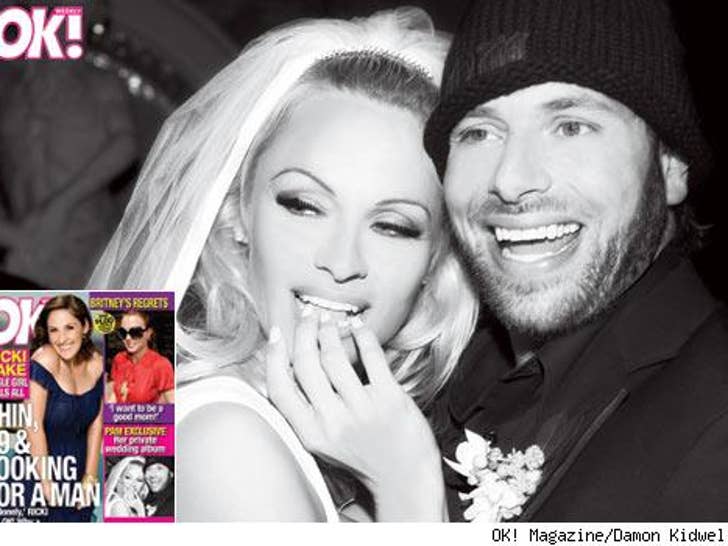 New photos from pneumatically-chested Pam Anderson's Las Vegas wedding to amateur porn prince Rick Salomon are out, and they feature Rick wearing traditional groom garb: jacket, dress shirt and ... knit cap?!

The pics, published in this week's OK! Magazine, show a smiling, Hooker Bride Barbie Anderson with her beaming new Hubby of the Month, taken during their speedy wedding ceremony.