Pam Anderson: Bored of the Rings?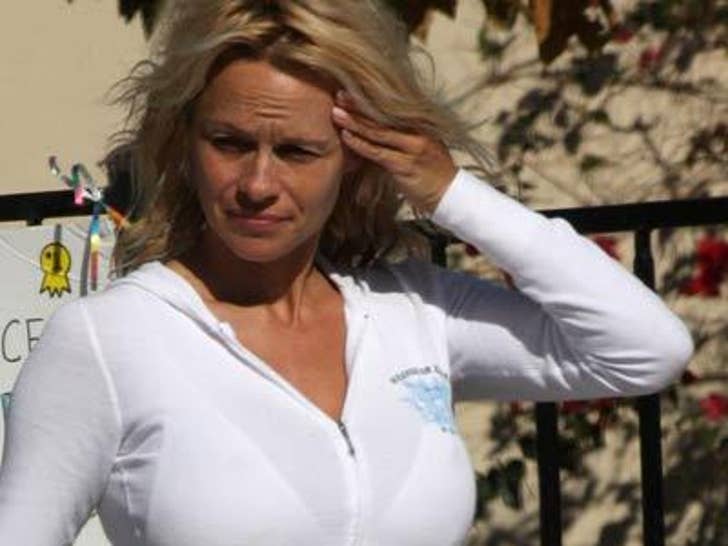 Mrs. Rick Salomon aka Pam Anderson stepped out in Malibu on Monday, looking like she could use some sunglasses, coffee -- and a wedding ring!

This past weekend in Las Vegas, Pam married Rick, star of the hit video "One Night in Paris." Doesn't she remember?!
Pam was previously married to Tommy Lee for three years. She divorced Kid Rock after a three-month marriage. Perhaps Pam's jeweled omission is merely a sign of her efficiency!