Foxy's Prison "Hole" -- Not So Horrible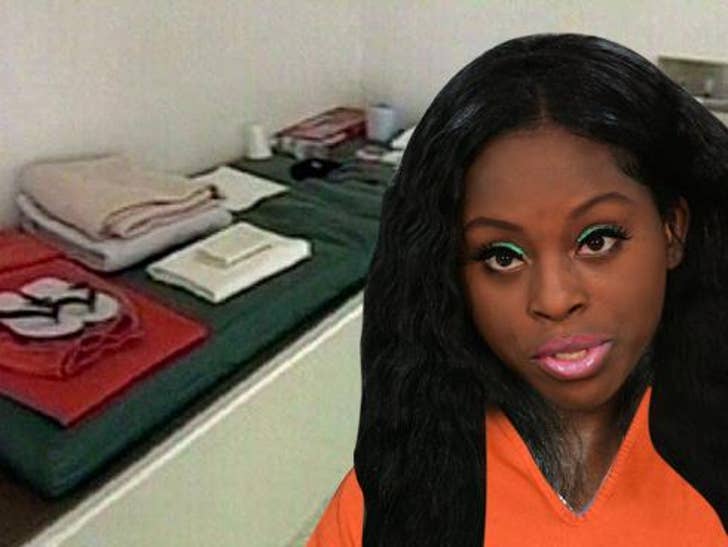 Foxy Brown landed herself in solitary at Rikers, but before you go fretting for Foxy, we're not exactly talking "Shawshank Redemption" here.

Foxy has been ordered to go into what's called "punitive segregation" at the Rose M. Singer women's prison on Rikers Island, as the New York Post reported this morning.
But Corrections sources tell TMZ that Foxy's cell won't be any smaller or darker than the cell she was shipped out of, and she'll get exactly the same food she did while she was in the general population.
What's more, the rapperista will actually get plenty of time out of her cell to see visitors, her lawyer, even visit the law library if she wants (though she'll have to do it all in cuffs and with a guard) -- up to four hours a day. Foxy's doing time for a year on multiple probation violations.
As for the actual infractions that led to her being removed from the rest of the madding crowd, we're told that the alleged shoving match with another inmate cost her 11 days, while she got 20 days for "using abusive language" toward a guard. But the biggest no-no was refusing to submit a urine sample for random drug testing, which cost her a whopping 45 days in the solitary wing.
Though from the sound of it, her solitary fate might not be so bad after all.