Jada Pinkett Smith Butches Up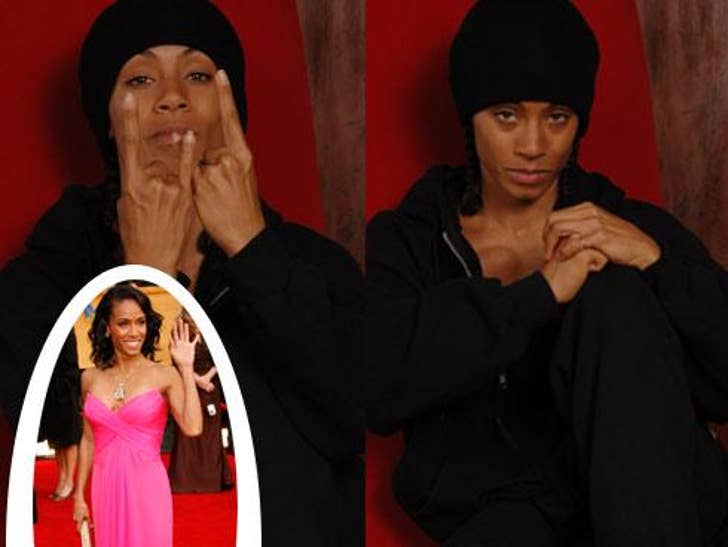 No, she's not reprising her role in "Set It Off," but Jada Pinkett Smith is still seriously trying to play up her thug life. Those Beverly Hills streets are rough, yo!

The 36-year-old celebuwife -- and wannabe hardcore rocker -- didn't wear one of her designer gowns or any borrowed Harry Winston jewels in these ridiculous pics, taken after performing with her metal band, Wicked Wisdom. Strike a pose!
Finally, there's something more preposterous than Will Smith's rap career. Switch!