Pam to Blogger: I Am Not Addicted to Coke!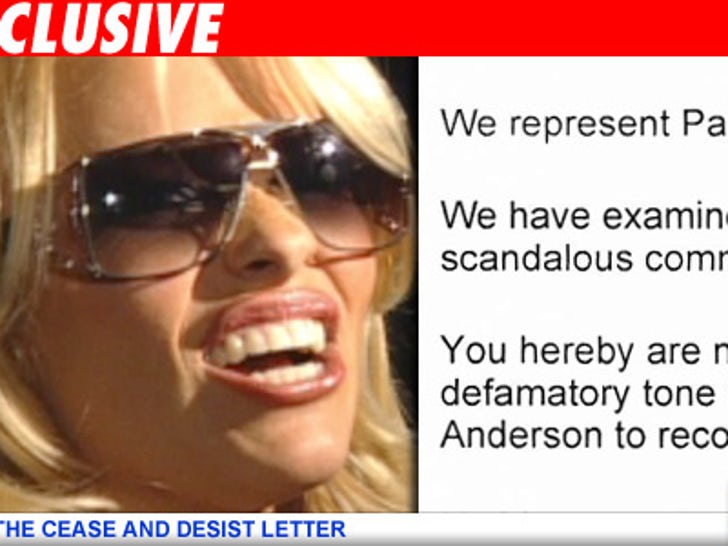 After posting on his site that Pamela Anderson goes on coke binges three to four times a week, blogger Jonathan Jaxson got a gift from the blonde bombshell -- and it wasn't her sex tape. It was a cease and desist letter!

Jaxson wrote on Wednesday, quoting a source close to Pam, that the "Barb Wire" star "knows she is going to die soon, so she continues to party out of control thinking nothing of it." The source went on to tell Jaxson, "There isn't a day that goes by in the past 4-5 years of knowing her that I have seen Pam sober."
The letter, which Jaxson received yesterday, calls Jaxson's story "outrageous, untrue, defamatory and scandalous." Jaxson has not removed the story from his site, but has not blogged about Anderson since.