TMZ -- Streaming with Brit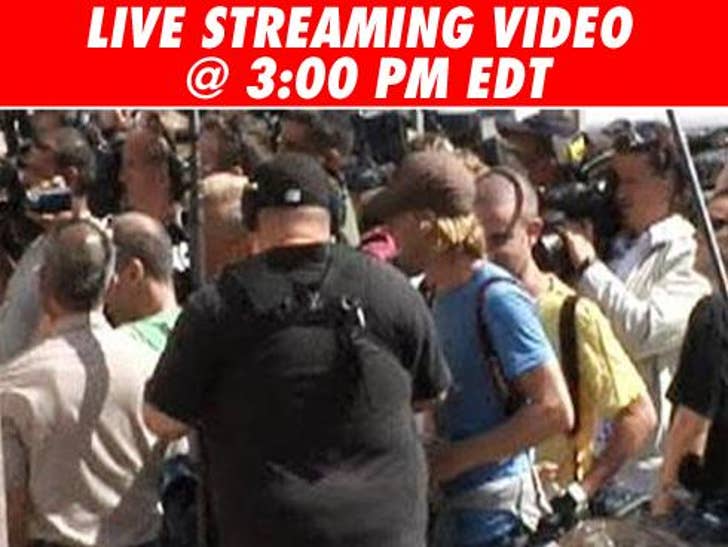 Brace yourselves y'all! In just a short while, Britney Spears will face Superior Court Commissioner Scott Gordon at an L.A. court and battle to regain shared custody of her two kids. It's bound to be one of craziest courthouse scenes of all time!

We'll have live streaming video of the Britsanity, starting at 3:00 PM EDT, which will run until she leaves the building.
Git yer bag o' Cheetos and orange sody ready -- this one's gonna get wild!