Original Temptation Ain't Too Proud to Sue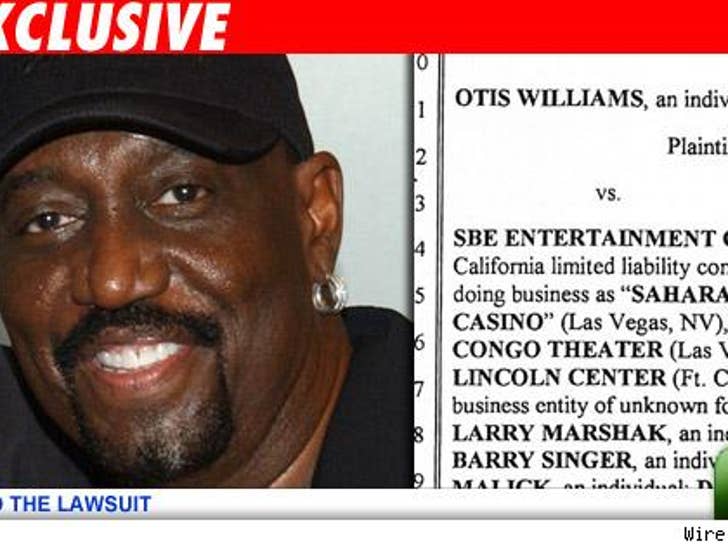 Otis Williams, the only surviving member of the original Temptations, is suing three former members of the band for using the name "Temptations" -- which he claims they don't have the right to do.

In a lawsuit filed on Friday, Williams alleges that he is the only person with rights to the name "The Temptations," but Glenn Leonard, Ali Woodson and Barrington Henderson -- former members of the group -- have been performing under the name "Legendary Lead Singers of the Temptations" and/or "The Temptations Reunion Show" since 2004.
Williams claims they are infringing upon his ownership of the name -- and that by accepting lesser billing at certain shows, they are hurting his reputation. He also claims that they are accepting fees "considerably lower" than the standard fees charged by Williams for performances by the Temptations.
According to court documents, Williams is also suing managers who worked with the "Legendary Lead Singers of the Temptations," as well as venues which promoted them. He claims that advertising used to promote the band was deceiving and hurt his ability to work as the Temptations.
Williams is seeking the maximum amount of damages under the law, as well as interest on all damages awarded, legal fees, and -- get this! -- any properties and assets obtained by the profits of the defendants' infringing activity. Get ready, cause here he comes!
SBE Entertainment, one of the defendants in the case, had no comment. Another defendant, Nick Scully, had not seen the lawsuit and could not comment. Attempts to contact Glenn Leonard, Ali Woodson, Barrington Henderson and the other defendants named in the case were unsuccessful.