Reichen Makes One Scary Woman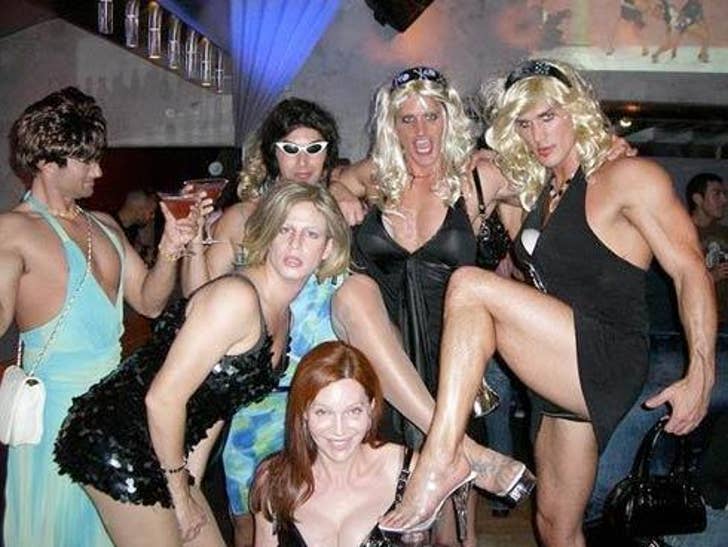 Hunky Reichen Lehmkuhl posted this pic of himself with his galpals on his MySpace page, showing himself (center) and trainer/borefriend Ryan Berry (right) having a drag of a time. Get a load of that Chyna-like beefcake thigh! It's the Pussycat Balls!

Reichen put up a couple of these pix without explanation, but one can assume it was probably just a quiet night at home.