Aaron Carter's a Free Man!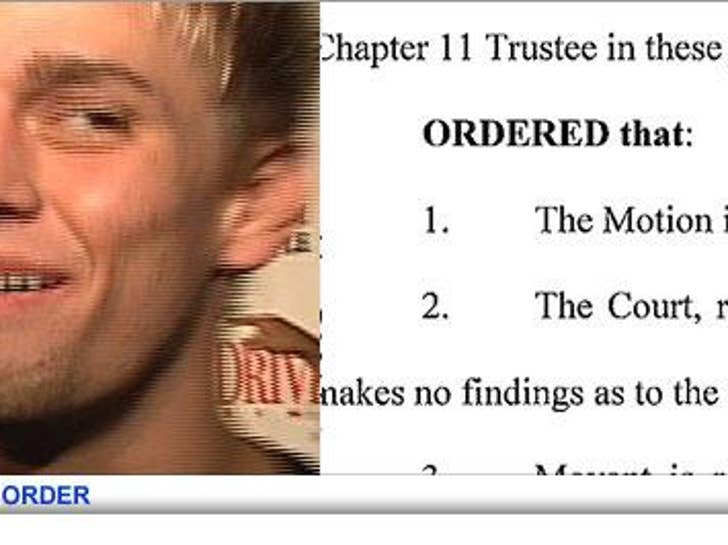 Teen sensation Aaron Carter has won his bid to emancipate himself from dethroned king of pop, Lou Pearlman.

Carter's attorney, Clay Townsend, filed suit in Orlando in May 2006 against Pearlman and his label, TransContinental Records, asking that Aaron be released from a contract he signed as a minor. Carter is also asking for an accounting of royalties. Pearlman currently languishes in a Florida slammer, awaiting trial on investment fraud charges. TransContinental Records is currently in bankruptcy.
The bankruptcy judge ruled in favor of Carter, ordering that his management and recording agreements are no longer in effect. As to who owns Carter's TransContinental Recordings, the judge has not yet ruled.