Paris Hilton -- Back in Prison Stripes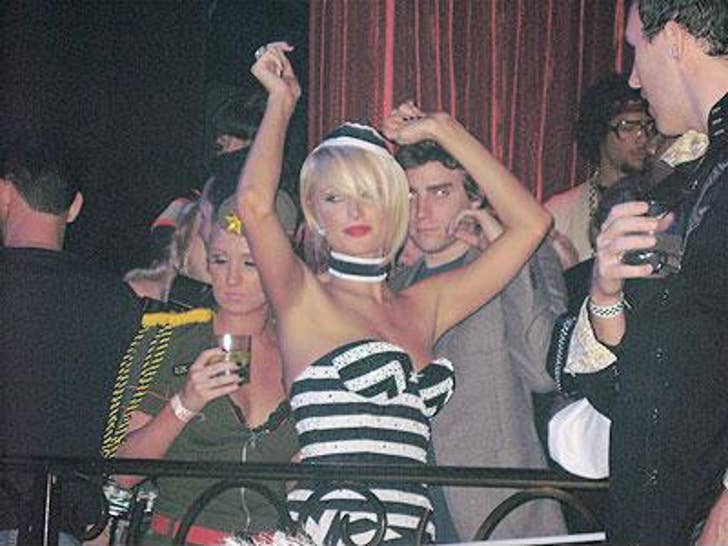 Paris Hilton donned a black and white prison uniform last night -- but no, she's not making a return to Lynwood!

TMZ cameras caught the jailbird at LAX in Las Vegas for a paid appearance at her Halloween party, wearing some creepy contacts and a jailbait costume that was more than a little, um, provocative.
Hilton bopped along to the music with some Oompa Loompas and even did some Heidi Montag-does-Paris-does-Heidi Montag vocal work -- and we've got the video coming right up.