Dog Loosed from Goose Parade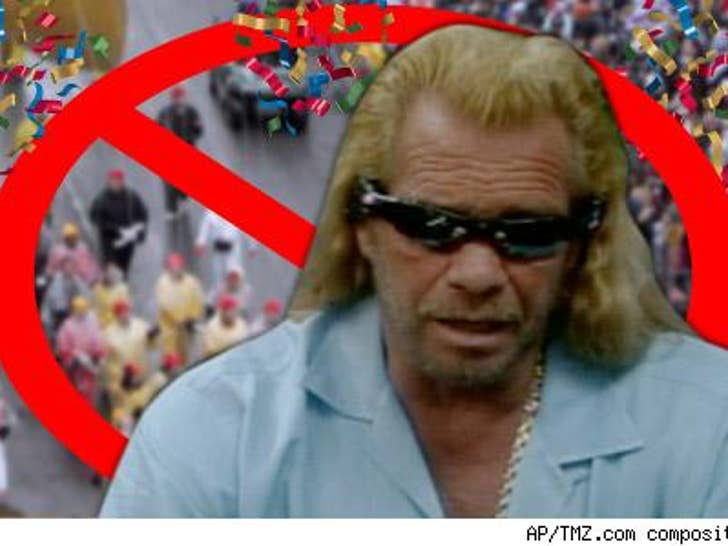 Duane "Dog" Chapman may have thoroughly cooked his own goose with an N-word-laced rant, but now he's burning another Goose -- the long-running San Diego parade -- by pulling out just days before the festival.

TMZ has learned that Dog has ditched the 61st Annual Mother Goose Parade, where he was originally scheduled to be part of the "Walk of Fame," along with celebs like Katharine McPhee, Drake Bell, and Roselyn Sanchez. Lucky for animal lovers, Sylvester the Cat, Daffy Duck and Tweety Bird will be there.
Meanwhile, a source tells TMZ that the revelation that Dog's son Tucker was the one who sold his father's rant to the National Enquirer isn't so shocking -- given that he's done it before. We're told that just a few months back, Tucker was paid by the tabloid for a story about his dad disappearing.
UPDATE: Turns out it was the other way around: the Dog was looking forward to doing the parade, but they were the ones that canceled on him. Wonder why?