Star in Big Trouble with Detroit Big Girls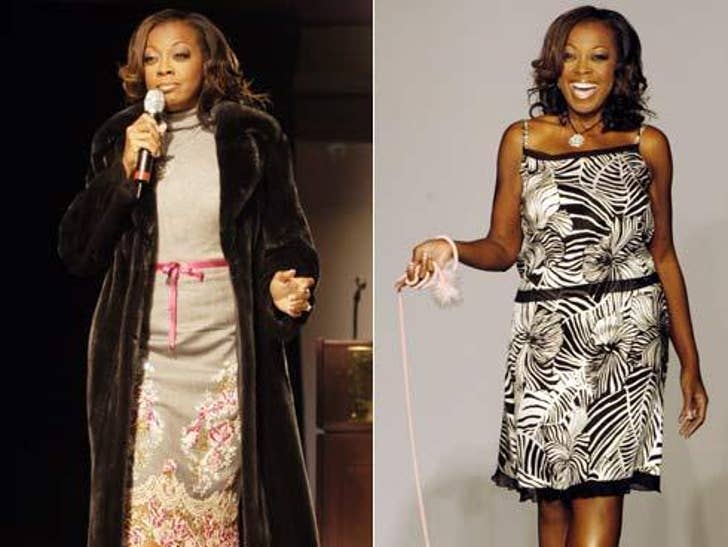 A Detroit organization says Star Jones screwed them, big time!
The local women's group, Full and Fabulous, a non-profit organization that helps plus-size women and girls cope with peer pressures, -- told Detroit TV station WXYZ they invited Star to speak at their "Health, Beauty and Self-Esteem Expo" during the 2006 Super Bowl in Detroit. They say Jones demanded first class airfare, a suite at a five-star hotel and $30,000 to show up. Full and Fabulous says they bought Star the plane tickets to Detroit, which she used to party it up over Super Bowl weekend and plug her book. The only thing is -- she never showed up at the Expo!
Star's rep vehemently denies the group's story, and issued the following statement to TMZ: "It is unfortunate that Mr. Wilson and this for-profit Expo has chosen to so gravely distort the facts surrounding this speaking engagement for their benefit. Ms. Jones' lecture agency William Morris was contacted on April 18, 2005 to have her speak at an Expo on February 4, 2006 for $25,000. Per the accepted terms of the deal a deposit was to be issued by the organizers on July 4, 2005 with the balance being submitted 48 hours prior to the scheduled travel date."
Star's rep goes on: "However, the balance was never provided and after countless attempts to save the date; the William Morris Agency had no other choice but to cancel the date and advise the booking agency that they were in breach of contract. At no time did Ms. Jones receive or accept $30,000 as stated by Mr. Wilson and had no direct contact with this for-profit Expo. The real shame is that, Ms. Jones honored all contractual terms of the deal but this organization did not and have now fabricated a story to make a name for themselves on hers."