The Curse of Tom Bergeron?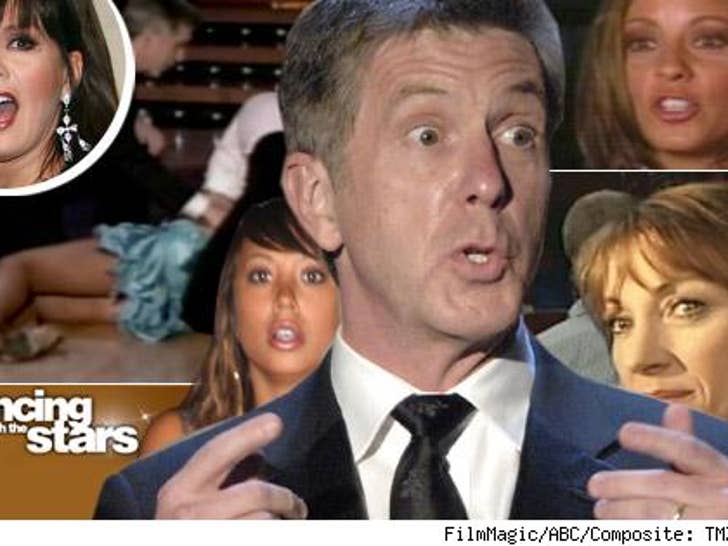 Is there a "Dancing With the Stars" curse? Tragedy seems to have befallen several cast members recently.

Just last week Marie Osmond infamously fainted during a live broadcast, and today word came that she sadly lost her father, George Osmond, patriarch of the singing Osmond clan. And Jane Seymour's mother passed away last month.
These unfortunate incidents are just a few of the woes faced by these women since joining the show, Jane also had to skip an episode due to food poisoning and very nearly lost her home in the Malibu fires last month.
Marie and Jane haven't been the only ones to endure The Curse: Sara Evans left the show during a painful divorce, Stacy Keibler suffered a seizure while promoting the show and -- worst of all -- the unfortunate bout of tanorexia suffered by "Dancing" staple Cheryl Burke.
Make it stop, Tom Bergeron!