T.I. Wants T Day at His House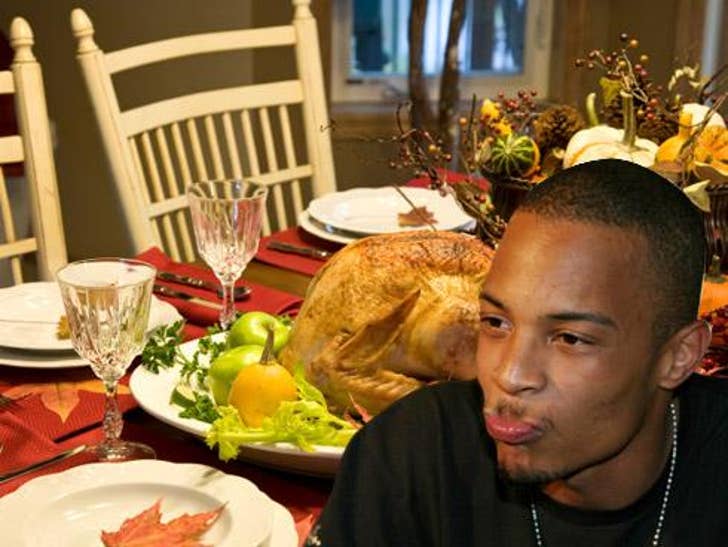 T.I. wants Turkey Day at his house. Pass the potatoes!

The rapper, whose real name is Clifford Harris, has asked a judge to allow him to host Thanksgiving at his Atlanta home. T.I. is currently out on bond, but a judge has ordered him to home confinement, and any visitors -- no more than three at a time -- must be approved by the court.
On Tuesday, his lawyers asked that a list of family members be granted "approved visitation to have dinner with the defendant" on Thanksgiving Day.
UPDATE: T.I. has dropped his request to host Thanksgiving dinner at his home, two days after asking the judge's permission. Harris' lawyers withdrew the request after fierce opposition from prosecuting attorneys.