Lindsay Does Bling Thing with Boytoy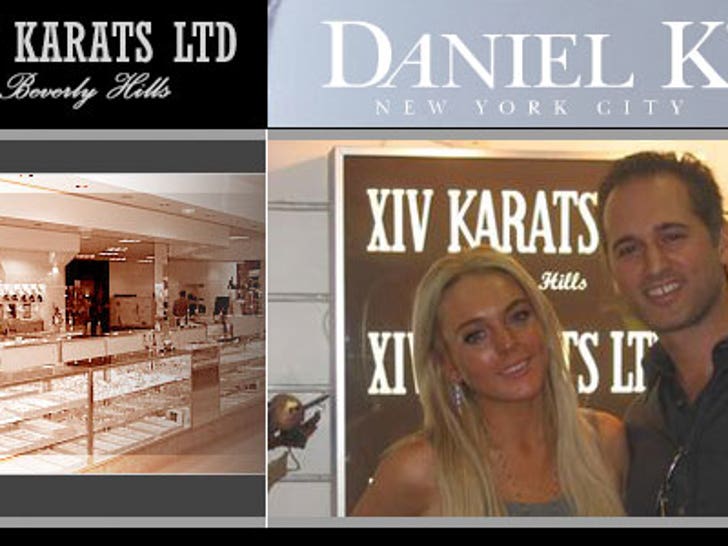 Lindsay Lohan spent last Friday traipsing around in her old stomping grounds with new borefriend Riley Giles -- and guess where they made a pit stop?! -- XIV Karats Jewelry store! Bling me, baby!

TMZ obtained this photo of La Lohan with diamond designer Daniel K. of New York, posing here after Lohan peeped at his line of rings. A source inside the store tells TMZ that Lindz was so blinded by the bling that she told staff she was "dizzy" from the ice. A staffer explained it could be a new form of "Diamond Therapy." Ha!
Lohan spent about an hour shopping for bling, trying on a pair of dazzling earrings before busting out. Shortly after, TMZ caught up with the rehabbed couple having dinner near the store.
Move over K-Fed, there's a new kid in town.