Jacko -- Backo Against Wall in Neverland Default!
Jacko
Backo Against Wall
in Neverland Default!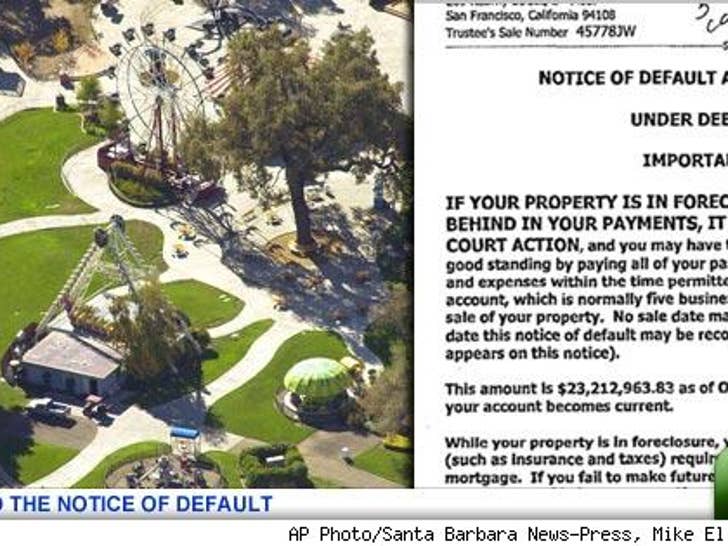 When news broke last week that Michael Jackson's Neverland Ranch was in foreclosure, his rep was quick to slam the reports, proclaiming that Jacko "was never in default of the loan." Off the wall?

It appears so, as The Mortgage Lender Implode-o-Meter (yep, that's the full name) has obtained a "Notice of Default and Election to Sell" that makes it clear that the property is in foreclosure, because the loan and interest in the amount of $23,212,963.83 is way, way overdue. The notice specifically states that "a breach of, and default in, the obligations for which the Trust Deed is security -- has occurred" -- because payment hasn't been made.
A silver lining for the King of Pop? The document says that he can still offer the property for sale, as long as the deal gets sealed before the foreclosure is wrapped up. Jackson's rep says that her earlier statement stands.