Patient Claims Dr. Adams Got Her Pregnant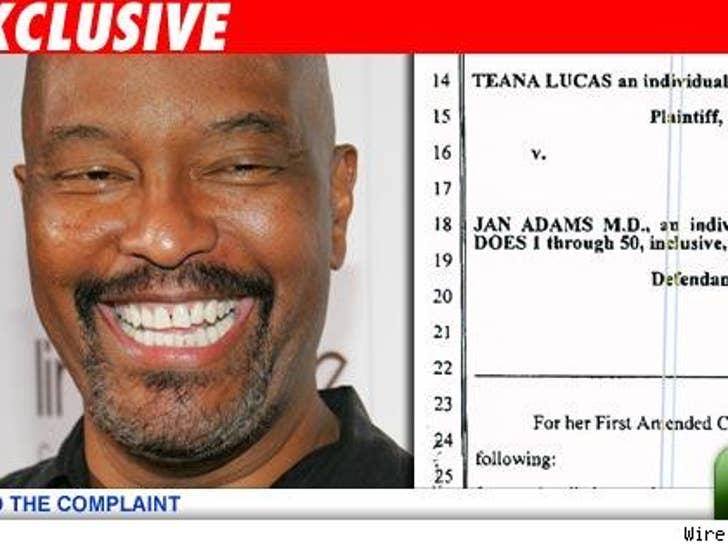 In another stunning lawsuit, a patient of Dr. Jan Adams claims he got her drunk after surgery, had intercourse with her and got her pregnant.

In a lawsuit filed in Los Angeles County Superior Court, Teana Lucas claims she was a bartender and Dr. Adams was a customer. She says he agreed to perform liposuction on her upper arms and abdomen. The plaintiff, an aspiring model and actress, alleged as the procedure was about to begin, Dr. Adams "whispered in plaintiff's ear that he 'loved' her, that he was 'going to marry her."
According to the suit, after the procedure, he started making house calls to her home. On November 24, 2004, the suit alleges Dr. Adams told her she should get dressed and that he was taking her out for dinner. After three glasses of wine, the heavily-medicated plaintiff claims she was "heavily intoxicated." That's when, according to the suit, Dr. Adams took her to his house and had sexual intercourse with her.
Lucas claims she became pregnant and Dr. Adams wanted her to keep the baby but she didn't. Eventually, she says Dr. Adams referred her to an OB/GYN who could "take care of the problem."
Lucas also claims he botched her two surgeries. She sued for sexual battery and malpractice.
Adams denied all the allegations, but settled the case.