Manson Expresses His Expressionism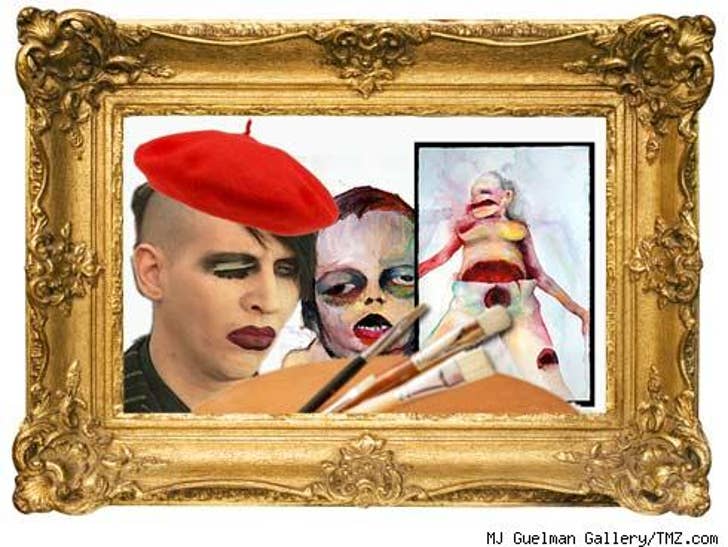 Marilyn Manson a watercolor artist? Whoda thunk?!
And it turns out the goth rocker is just as shocking on canvas as in song.
At a exhibition Monday night in Moscow, Manson caused jaws to drop as he unveiled his latest works, including "Elizabeth Short: You're Sure You'll Be Comfortable" (a gruesome depiction of a woman with genital-like wounds all over her body), and "Alice" (a nude blonde with a pig emerging from her left breast).
"His artworks are just an extension of him," gallery owner Marat Guelman told The Moscow Times. "But they are slower and quieter and more subdued." Of course they are.
"Evil Blooms In Watercolor" runs through November 30 at the M&J Guelman Gallery. It's a good idea to visit before having lunch.