Kidman -- Pap Drove Me to Panic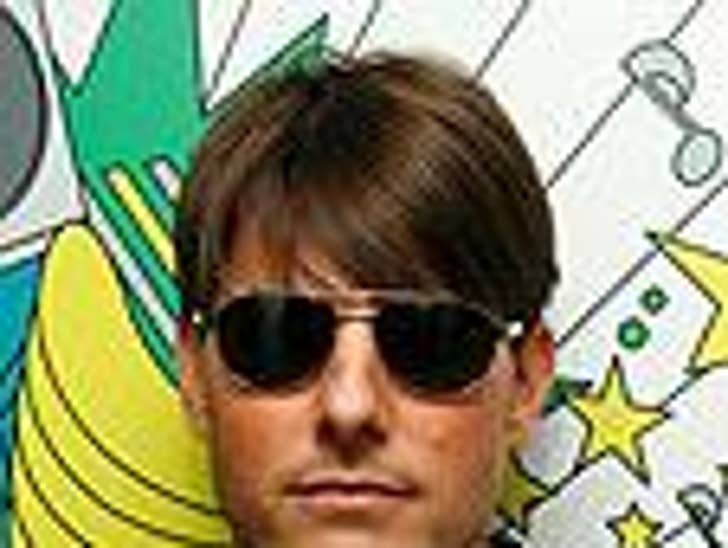 Nicole Kidman says an infamous paparazzo's relentless hounding pushed her to tears and serious distress during a chase a couple years ago.
The actress told a Sydney Supreme Court this morning that Jamie Fawcett, who is involved in a defamation suit against a local paper, pursued her so dangerously as she rode to her parents' house on Jan. 23, 2005, that she thought a crash might be imminent. Kidman also alleged intrusive behavior on Fawcett's part during her honeymoon with Keith Urban, and again in Sydney after Christmas last year.
Fawcett has denied allegations of excessive intrusiveness, and has won a defamation suit in Oz for being accused of "wreaking havoc" on Kidman's life.
Tom Gets Touchy About Being Fat and Bald
Tom Cruise is getting fat and bald -- and he doesn't want anyone seeing the signs of decay.
MSNBC reports that Cruise was snapped by paparazzi on the set of the film "Tropic Thunder" in a fat suit and with a bald wig, and once the unflattering photo started to spread, Tom's legal and PR army went into overdrive, threatening mags and TV shows with legal action if they went to press with the pics.
One theory for Tom's response? "Tropic Thunder," a Ben Stiller film, isn't from the Cruise shingle United Artists, and Tom doesn't want people knowing that he's working outside the hive.
Party Favors: Nicole Richie Showered with "Oz" ... Heather Mills Meaty Billboard ... Julianna Margulies Weds
Nicole Richie had her baby shower over the weekend, and its theme was "Oz" -- no, not that one, the "Wizard of Oz," you crazy people. People has the details. ... So much for shunning the spotlight -- Heather Mills will be splattered all over billboards in a new campaign highlighting how meat contributes to greenhouse emissions. ... Long-suffering "ER" nurse Julianna Margulies got married Nov. 10 in Lenox, Mass. to lawyer Keith Lieberthal. Margulies is expecting a child in January.