Oksana Baiul's Fashion Chernobyl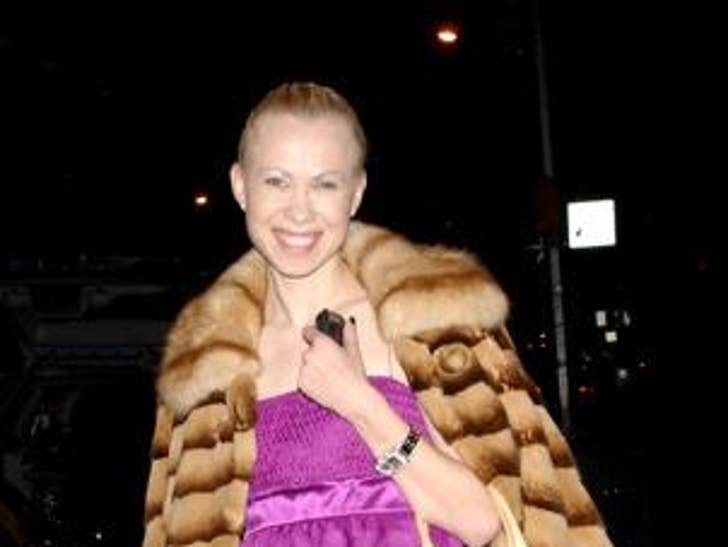 Ukrainian figure-skating sensation Oksana Baiul has suffered a style meltdown!

Dressed ready for nuclear winter, the 30-year-old Olympic gold medalist was snapped in NYC on Saturday -- looking like the illegitimate spawn of a nouveau riche Moscow streetwalker and Grimace!
The entire ramifications from the fallout of this disaster are unknown, but persons nearby already experienced nausea.