Goofy Worker Wants Mouse to Pay Up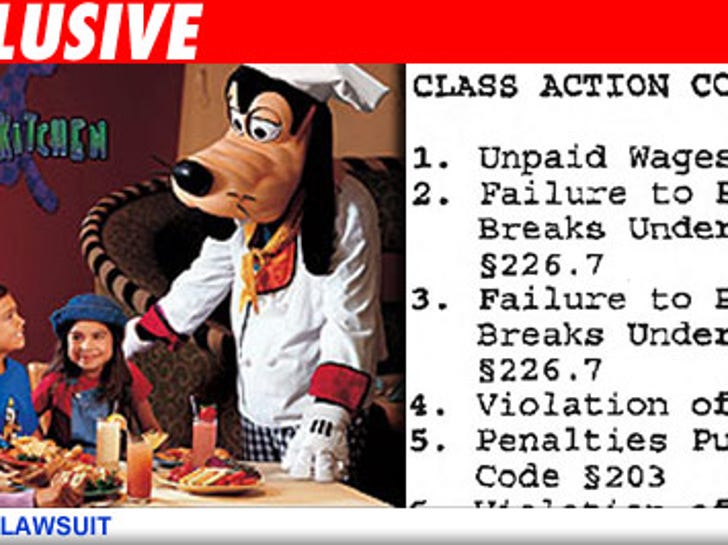 A worker at Disney's "Goofy" restaurant says that the company has been playing fast and loose with the wages there -- and she's suing the Mouse House -- with all kinds of claims. M-I-See you in court!

TMZ has obtained this class action lawsuit filed by Amber Galloway, which alleges that Disney Worldwide Services (Disney) ignored California labor laws when they didn't permit breaks, overworked the staff and made them toil "off the clock" during lunch breaks. Some of the workers dress like Disney characters -- one patron described it as, "Cinderella, Goofy, and Chip and Dale came over to our table during brunch."
Amber also alleges that the cartoon hash house didn't keep an accurate count of hours worked by employees, and further claims that Disney "injured" her and was "unfair, unlawful, and harmful." Sounds like a total Mickey Mouse operation.