Grandma Got Run Over by a Lawsuit!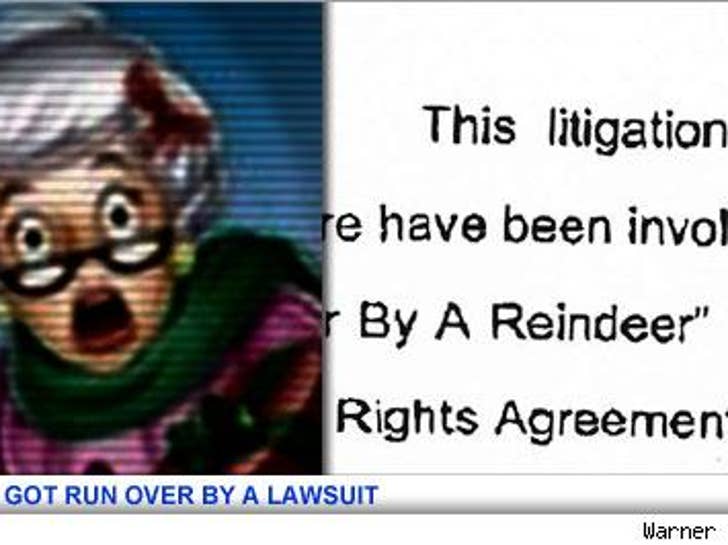 The man who sang the classic Christmas song about a drunken Granny getting mowed down by Santa is being sued by a company claiming he interfered in a $1 million merchandising deal. We believe!

The Fred Rappoport Co. was one of the producers behind the 2000 animated show, "Grandma Got Run Over by a Reindeer" -- inspired by the 1979 song of the same name, sung by Elmo Shropshire and his then-wife, Patsy. Rappoport claims it has the right to use the song for products featuring characters from that show.
But Shropshire says the rights to the song are his, saying Rappoport "can sell any characters he wants from the movie, but I own the copyright from the song. He can't use the song without my permission."
According to the lawsuit, Shropshire sent cease-and-desist letters to two companies with whom Rappoport had merchandising deals. Rappoport is seeking at least $2 million in damages.