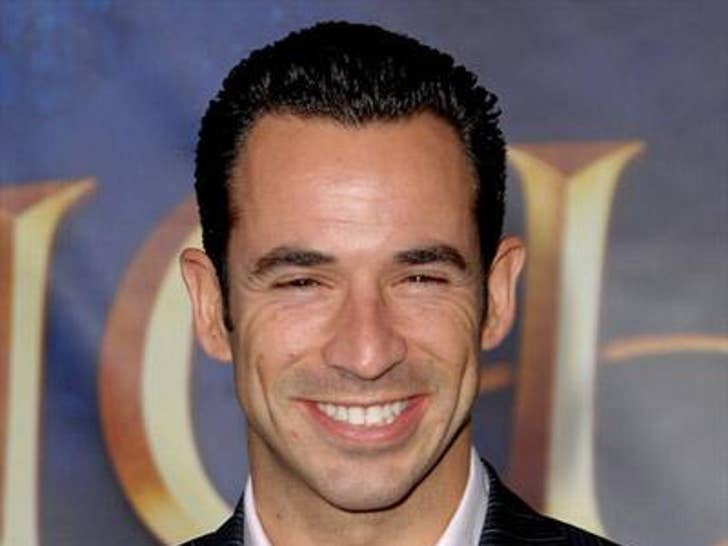 Edging out favorite Mel B, race-car driver Helio Castroneves took home the disco ball trophy. Do women ever win this contest anymore?!

He and partner Julianne Hough came into the finals in second place, just one point behind the Spice Girl and his hotness Maksim Chmerkovskiy. Both couples received perfect scores of 30 from the judges in their final dance Tuesday.
As expected, Marie Osmond was eliminated first after her robot doll-inspired routine. QVC called, they'd like you back, Miss Osmond.
Looks like Hough is the lucky charm, having also won last year with speed skater Apolo Anton Ohno.