What Talk Kings Aren't Telling You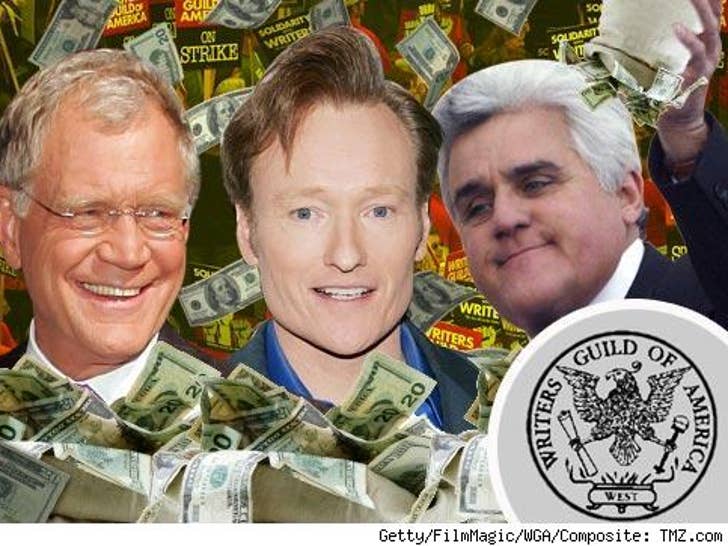 Talk about nice! The kings of late night TV are helping their staffs get through the strike -- by paying them anyway! Nice work if you can get it!

Folksy funnyman David Letterman has been paying his Worldwide Pants staff during the strike, and leprechaunish Conan O'Brien has said that he'll pay his staff if and when NBC decides to lay them off.
Sources close to Jay Leno tell TMZ that Jay gave substantial holiday bonuses to his entire staff to get them through the strike -- but no word about whether he'll pay them if they're laid off by NBC. We're told Jay's a private guy and doesn't like to talk about such things.
Meanwhile, WGA officials are considering an offer from producers -- so the nearly month-long strike may be ending soon.