Fabio: Call Me Leatherman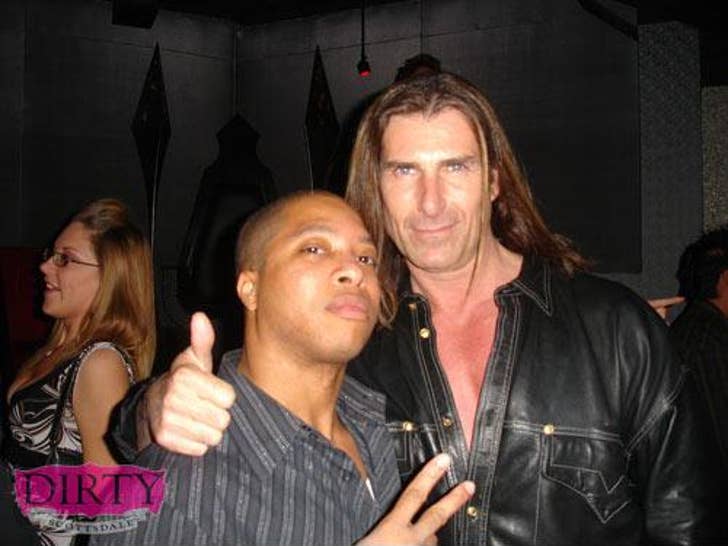 Unless you're a member of the Village People, the whole leather jacket and no shirt look is generally a no-no. No one has told Fabio. Can you believe how buttery this leather is?

Nik Richie at DirtyScottsdale.com caught the Lady-killin', Clooney-sparrin', fake butter sellin' celebumodel impressing one club boy with his pectacular chest during a recent visit to desert hotspot E4.