Tiger Attack at Tippi's -- More Details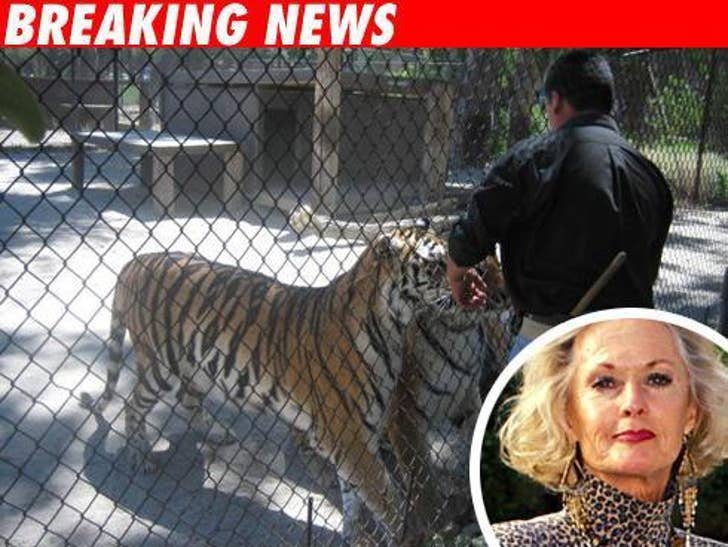 The man who was injured in a tiger attack at Tippi Hedren's Shambala Preserve has been identified as 40-year-old caretaker Chris Orr. We're told he was attacked by a four-year-old Bengal Tiger named Alexander, seen here, who weighs almost 450 lbs.

A rep for the preserve says Orr suffered multiple scratches and one full bite to the neck. We're told that at times an animal may be trying to play with their human caretakers, but this was not the case in this incident. We're told Orr was definitely attacked by the cat.
We've learned the victim loves cats and has worked at Shambala for 20 years. He does not want the cat to be destroyed. Sources who work at Shambala tell us Tippi is absolutely devastated that one of her employees has been injured.
Hedren told the L.A. Times, "It's a terrible, terrible thing that has happened," adding that many of the animals at Shambala have been abused. "Who knows what happened to this tiger? People have kept them in closets, basements. Two of them were kept in air-conditioning systems." She describes the cat as a "mutt" and says it is one of the youngest on the preserve. She expects the caretaker to make a full recovery.
Initial reports that the animal was a liger -- a lion/tiger mix -- were incorrect.