Brit and Whitney -- Ballin' Together!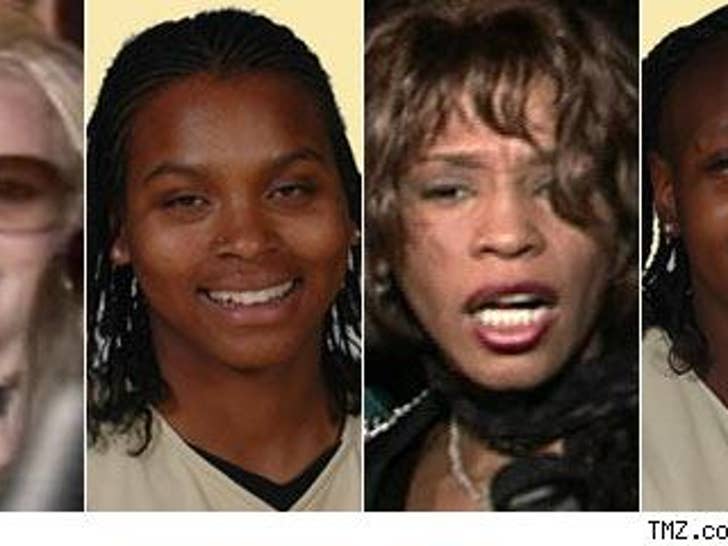 A duet between Britney Spears and Whitney Houston would almost certainly be a runaway train wreck hit, but since a pairing of the industry's most unstable stars is unlikely, the pairing on the University of Colorado women's basketball team is probably as close as we're going to get. Go Buffaloes!

Brittany Spears (second from left) is a freshman from Pasadena, Calif. and the second leading scorer for the team at 13.3 points per game. Whitney Houston (far right), a sophomore from Memphis, Tenn., is a backup point guard.
Let's hope they've learned a lesson or two from their namesakes: Don't shave your head and crack is whack!