KISS Won't Make Up with Promoter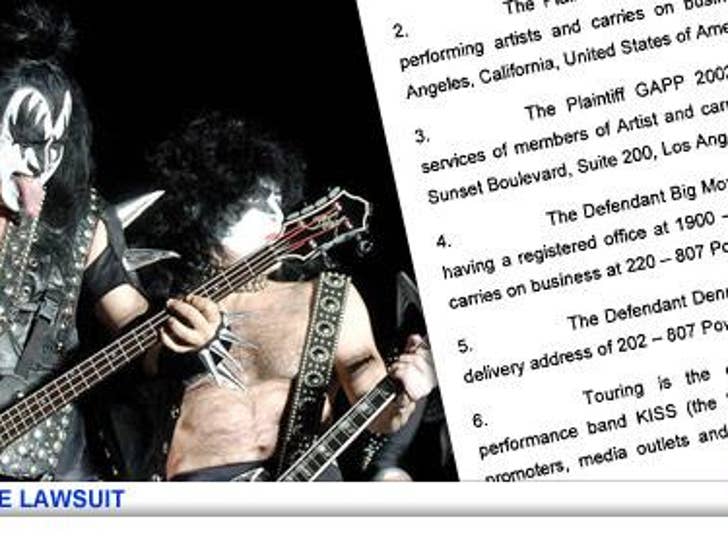 In docs filed with the Supreme Court of British Columbia, lawyers for Gene and the boys contend Big Mountain Concert Company pulled the plug just 12 days before a planned September, 2007 concert in Whistler, BC, resulting in "injury to their respective reputations." Now that's playing with fire!
An email seeking comment from Big Mountain Concerts was not immediately returned.