Working With Rachel Bilson Is a Drag
Working With Rachel Bilson
Is a Drag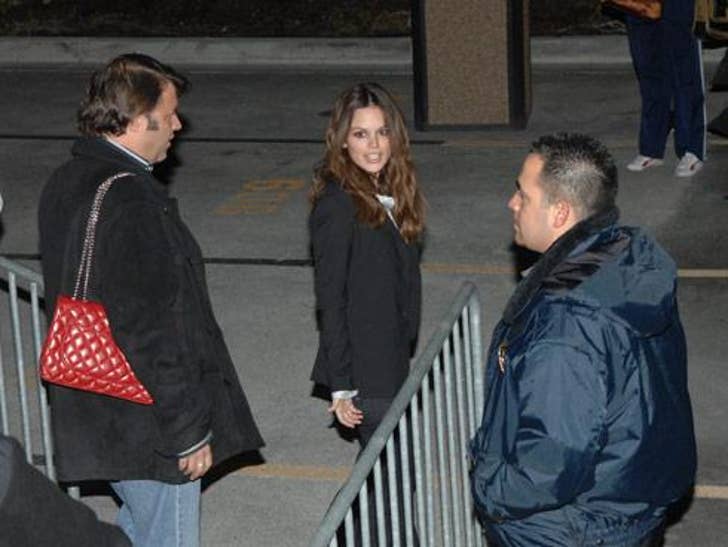 A member of Rachel Bilson's entourage has taken the emasculating man-bag trend to a new low.
The 26-year-old "OC" starlet was snapped leaving the Luxor hotel in Las Vegas over the weekend, flanked by one of her handlers wearing that quilted red/orange chain-strapped purse. Fierce one!
Bilson was in Vegas shilling for her upcoming flick "Jumper," also starring alleged boytoy Hayden Christensen.