Eva & Tony: Femme Fatale Is a Fraud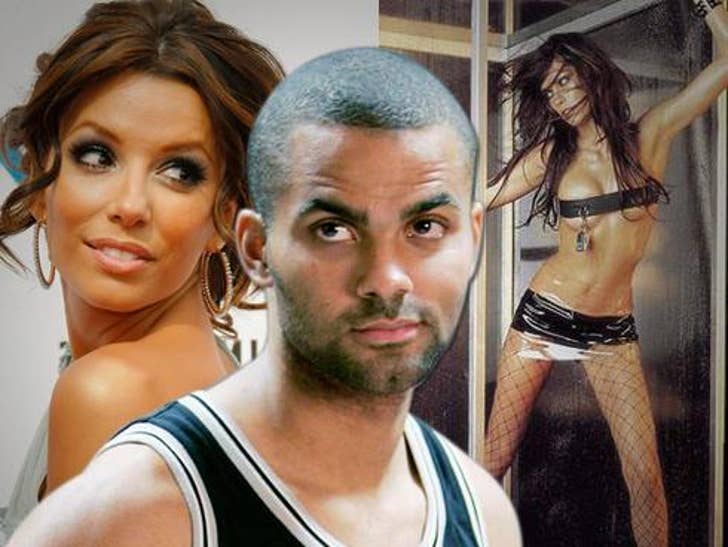 Eva Longoria and her basketballin' husband Tony Parker are firing back against scandalicious Internet reports which claim the NBA star has been putting the full court press on hot French model Alexandra Paressant. Not only do the Parkers believe that Alexandra's story is about as real as the New York Knicks playoff hopes, but they claim the model has pulled this kind of crap before. They are saying she a golddigger!

In a statement to TMZ, Eva's rep Liza Anderson, says "These allegations are completely, 100% false and untrue. All high profile couples fall victim to these sorts of things in the course of their relationships. It appears that this is not the first time this woman has used an athlete to gain public notoriety." Eva says, "Tony has been nothing short of the perfect husband." As for Tony, he says, "I love my wife. She's the best thing in my life, and I have never been happier."
Last year soccer star Ronaldinho, who Paressant had dated, sued her for alleging he partied before World Cup games. What's the French word for "indiscreet hussy"?