Geeks Gripe Over "Guitar Hero lll" Sound Snafu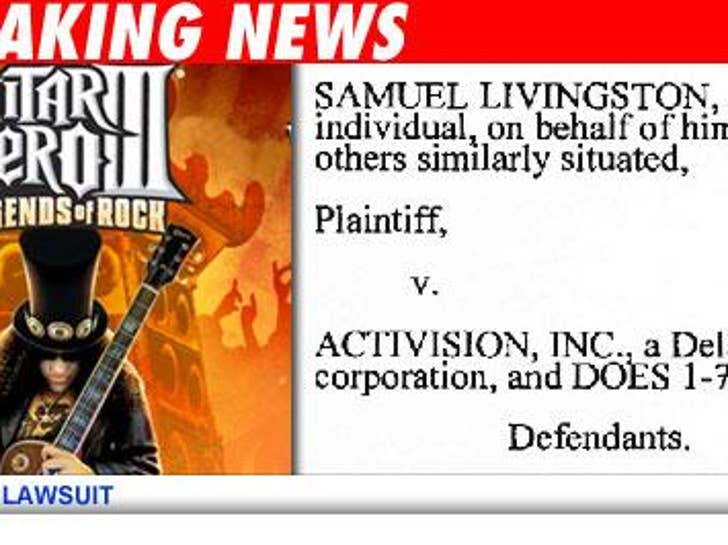 Hardcore gamers are squealing in a new lawsuit that the hugely popular "Guitar Hero lll" video game doesn't pump out surround sound while being played on Nintendo Wii. Beat it nerd!

TMZ has obtained the class action suit filed by one distraught player in Federal Court alleging that Activision, who makes the highly addictive guitar game, claims that when it's played on the Wii, the audio is in Dolby Pro Logic II surround sound. The addicts say it just ain't so! The suit claims the game actually "only permits mono sound."
The true miracle -- that this player could rip himself away from the game long enough to actually file a lawsuit.