Did "Survivor" Lunch Lady Lie to Swipe $50K?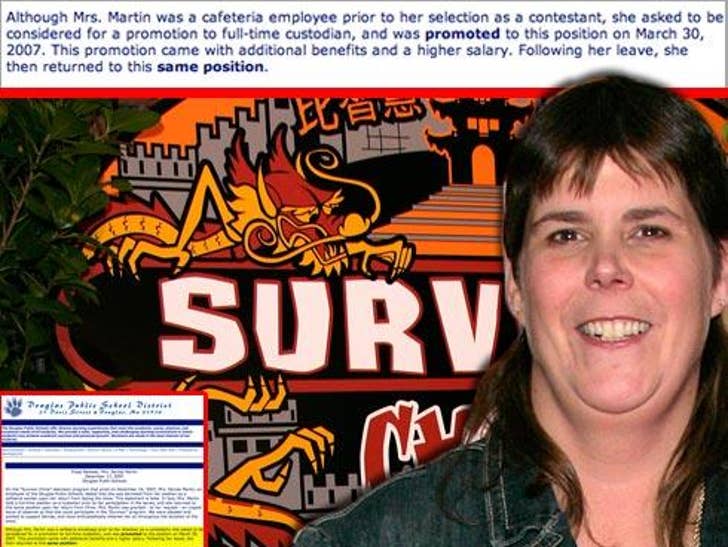 The "Survivor: China" lunch lady who said she'd been demoted to "cleaning toilets" by her school, and got $50,000 of sympathy cash from the show because of her story, is having her tale flushed out -- by the school.

As EW.com reported yesterday, Douglas, Mass. School Superintendent Nancy T. Lane said in a statement that Denise Martin actually got promoted from "cafeteria employee" to "custodian" -- at a higher salary and with better benefits before she appeared on "Survivor." Lane says, "I watched my own jaw drop when [Martin] said that, because it's absolutely not true."
Today, Martin appeared with Lane on CBS' "The Early Show," and apologized profusely for what she said, though she stopped short of admitting that she'd lied to get the money, and won't give back the $50K. Mark Burnett Productions didn't return a call for comment, though CBS said yesterday, "If these statements were misleading or false, we hope that she will take immediate and public steps to clarify her remarks."
Now, how about a nice big helping of that tasty Sloppy Joe?!